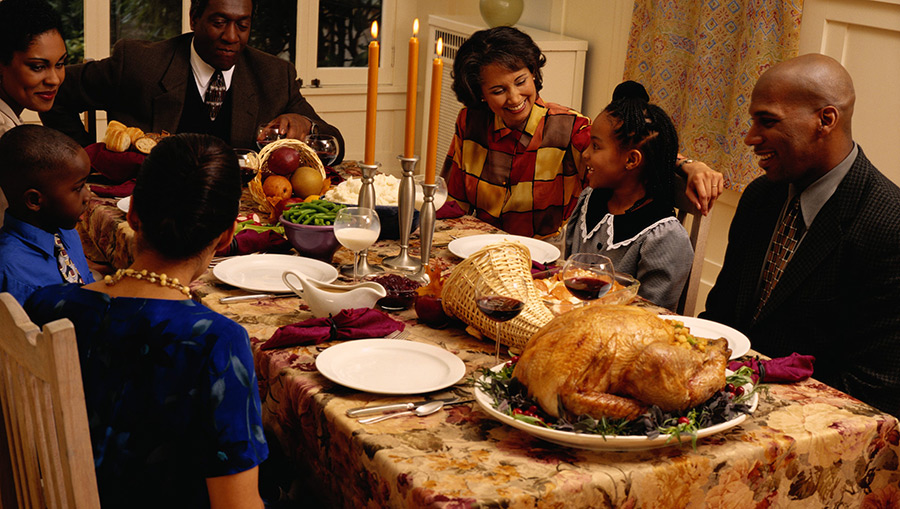 Thanksgiving is one of the most wonderful times of the year in the US – a celebration of food, family, friends, and gratitude. It was originally a harvest festival, but has grown into one of the biggest holidays in the country. We have compiled a list of interesting things to incorporate into your Thanksgiving celebration, as there's much more to do during this beautiful time of giving thanks than just eating.
Write and Share Your Most Important Gratitudes
The true meaning of Thanksgiving can be lost in all the fun and frenzy. Hand out pens and decorative paper to your guests and ask them to write what they are grateful for before they dig in. You can choose to read them aloud before you serve up dessert. Those sheets can be archived so they will be able to look back fondly on them later. Together with family and friends, Thanksgiving is a wonderful time to reflect on the year. Share something you're especially grateful for with your friends and family during the meal or later in the day. It's great to hear everyone's favorite moments and experiences from the past year.
Watch the Macy's Thanksgiving Day Parade
In New York City, thousands of people line up to watch the Macy's Thanksgiving Day Parade, which is now one of the country's most famous holiday traditions. It is known for its live musical performances, its giant iconic balloons and floats that float high above the onlookers and between the skyscrapers. If you are not in New York, you can watch the parade on Thanksgiving morning in the comfort of your own home on NBC.
Break the Wishbone to Bring Good Fortune
It is believed that if two people break the wishbone after the meal, the person with the bigger piece will have their wishes come true and have good luck for the upcoming year. The wishbone is a Y-shaped bone that carries much superstition. After the meal is finished, two people make their wishes and break the wishbone.
Get Creative with your Cooking
There is no rule that Thanksgiving must include stuffing, mashed potatoes, and cranberry sauce. Spice things up this year with something a little bit out of the ordinary by using some exciting Thanksgiving recipes by Marley Goldin. You could also substitute a holiday staple with something that honors your strong cultural ties, family-favorite recipes handed down through generations, or something new.
Get a Quick Quote