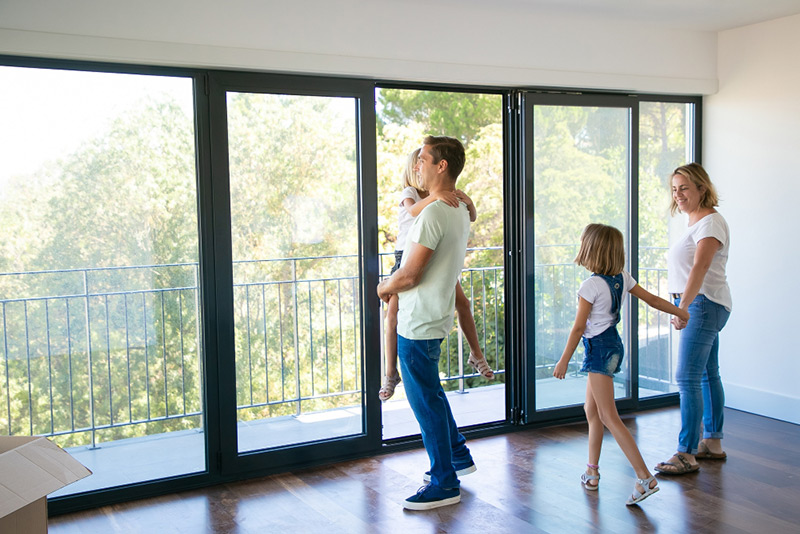 How big of a down payment do you need for a house? That's going to depend entirely on the type of mortgage you choose. For some, it could be literally nothing — not a dime. Most will need at least 3% or 3.5% of the purchase price. The down payment amount you'll need depends on what type of mortgage loan you choose. Here are the minimum down payments for different home loans:
VA loans ($0 down)
To get a zero-down VA loan (backed by the Department of Veterans Affairs), you need a Certificate of Eligibility. And the VA has strict rules about those. Veterans, active-duty service members, members of the National Guard, and reservists typically qualify — along with some surviving spouses. You'll need an "acceptable" credit history as well. Some mortgage lenders are happy with a credit score of 580, but many want 620-660 or higher.
USDA loans ($0 down)
USDA mortgages are backed by the U.S. Department of Agriculture as part of its rural development program. Like the VA loan program, USDA allows a 0% down payment (though you still need to pay closing costs out of pocket). You'll have to buy in an eligible rural area to qualify. However, your occupation doesn't have to be connected to agriculture in any way.
Conforming loans (3% down)
Fannie Mae and Freddie Mac (the agencies that set rules for conforming mortgages) require a down payment of only 3% of the purchase price. If you can qualify, conforming loans may be better than those from the FHA. That's because they let you stop paying mortgage insurance once your equity (the amount by which your home's market value exceeds your mortgage balance) reaches 20%. FHA makes you keep paying mortgage insurance premiums until you sell, refinance, or finish paying down your loan.
FHA loans (3.5% down)
The smallest down payment you can make on an FHA loan is 3.5%. That's a bit higher than for conforming loans. And, as we mentioned, FHA loans have you paying mortgage insurance premiums until you sell, refinance to a different type of mortgage, or simply pay off the loan, usually after 30 years. Often, an FHA loan can be a shortcut to homeownership. And if you'll move or refinance within the next few years, those mortgage insurance payments aren't as big of a deal.
Conventional loans (5-20% down)
Most conventional loans fall into the 'conforming loan' category regulated by Fannie Mae and Freddie Mac. The least you can put down with these is 3 percent. The next step up for a conventional loan is 5% down on a single-family primary residence. But with 5% down, you'll be paying mortgage insurance until your equity rises to 20 percent. And you may find other types of mortgages more attractive if you're in that situation. If cash isn't an issue, you can go ahead and put 20% down right away. This will earn you the lowest mortgage rate and help reduce your monthly mortgage payments as well as your total interest cost.
Get a Quick Quote